This is a Sponsored post written by me on behalf of homemadedogfood.com for SocialSpark. All opinions are 100% mine.
Like many couples Mike and I adopted a dog when we bought our first house about 12 years ago.  We weren't ready for kids so we started with a dog.  We got Gordy as a rescue dog and therefore didn't know too much about him.  We guessed he was part boarder collie mixed with something big and  thought he was about 2 years old when we got him.  W knew he had a bad hip and it was thought he had been hit by a car.  We also knew he didn't like other dogs, but  was well trained and good with people, big people that is.  As we later discovered we wasn't very good with kids.  This wasn't a problem when we didn't have kids, but as the kids came along Gordy's life changed greatly.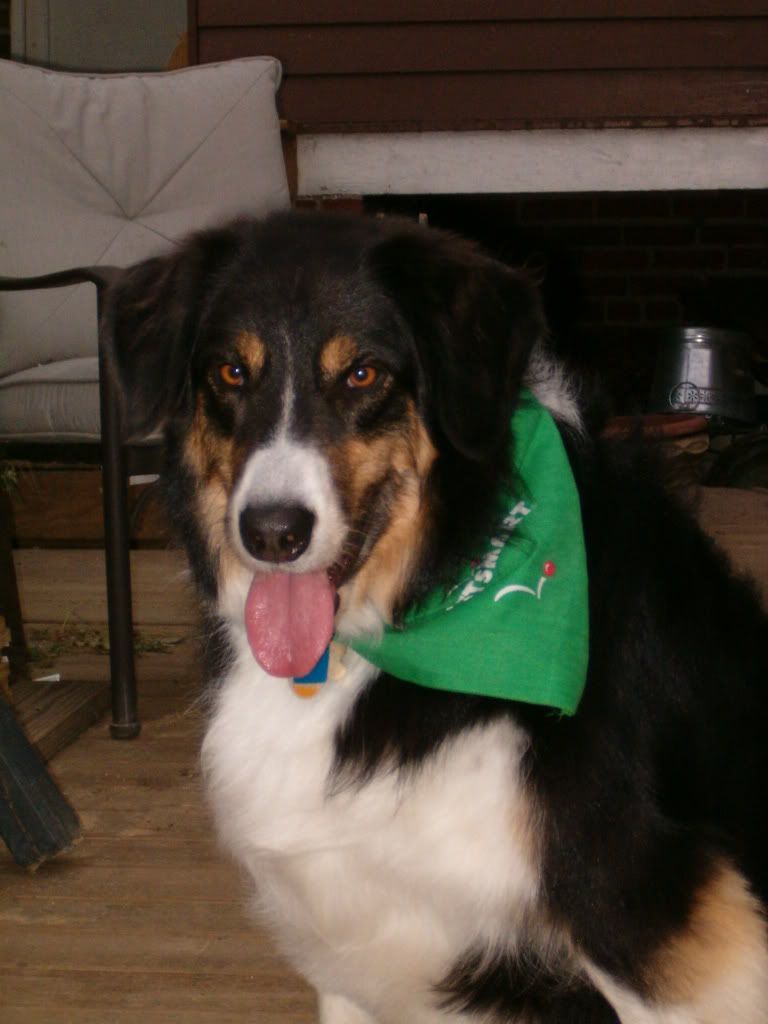 We had had him 5 years when Will was born and we couldn't bring ourselves to get rid of him, so we have just kept him separate from the kids.  This has resulted in Gordy living a slightly neglected life.  To make up for it we indulge him in treats.  We give him scraps and occasionally I bake special dog treats for him.  But I am thinking the ultimate way for us to show him we really do still love would be to start making all of his food.  As with humans it would be so much better for him to have natural products rather than processed food.  
My brother has always made food for his dogs and swears it is the best way to feed them.  He uses a combination of leftovers and meat bought specifically for the dogs which provides them a healthy diet and is easy to prepare.  If you don't have a lot of leftovers or are looking for something more regular there are some great recipes at  Homemade dog food.   The Easy cooked dog food recipe contains just a few ingredients, is easy to put together and can be made in a large batch and kept frozen.  The thing I find most interesting about this recipe is that it uses the entire egg, the shells and all are blended together providing additional calcium, but still easily digestible.  
The site has great information on portions and serving size.  You can also learn about what dogs are designed to eat, their digestive systems, immune systems and nutrients needed.  It is a great site to get started in giving your dog a healthy homemade diet.  
I realize this post is a little different from other recipes I have shared, but dogs - even old,  grumpy, slightly neglected dogs - are an important part of many families and deserve delicious recipes!